The biggest lighting industry event, Hong Kong International Lighting Fair (Autumn Edition), ended successfully on 30th of October. During the event, there were more than 2,661 exhibitors from 37 countries and regions, including 146 Taiwanese exhibitors. Edison Opto also showcased smart-lighting-related AC modules and new COB series which used the latest TM-30 technique to attract customers' attention.
The issue of commercial lighting focuses on color saturation
Edison Opto released several component series which could be installed on the fixtures to produce the uniform light pattern without dark area. CRI of those products reached 90. During Hong Kong International Lighting Fair, Edison Opto showcased the latest COB series which emphasized TM-30 technique. With TM-30 technique, Edison's products can be broadly used in luxurious stores, clothing stores, restaurants, or even museums to show more vibrant color of products.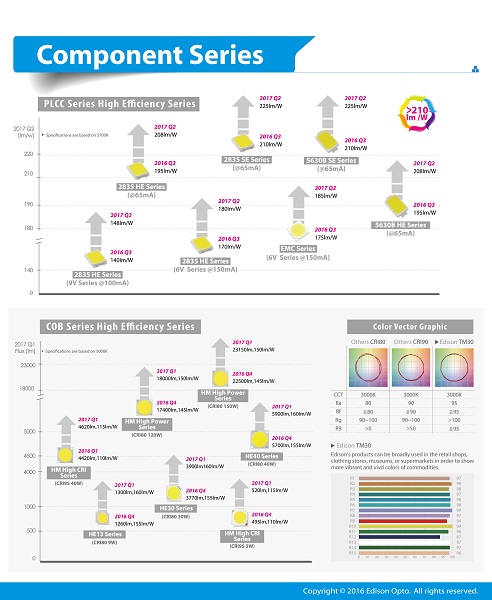 Edison Opto's component series roadmap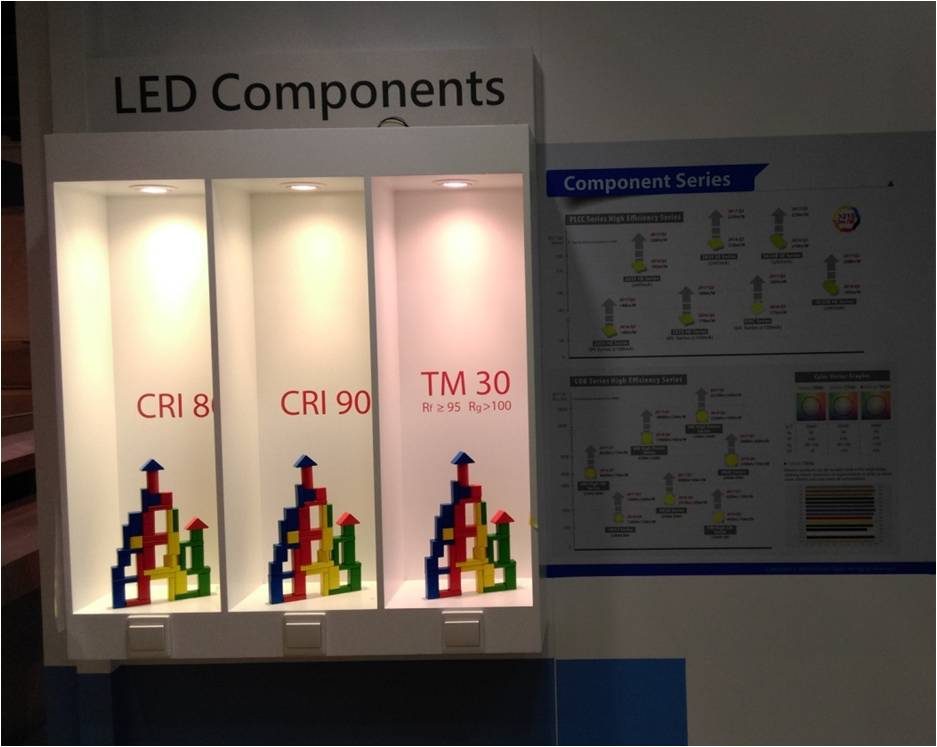 At Edison Opto's booth, the sales and engineers placed three colorful toys to compare difference of color saturation among diverse light source.
Focusing on Smart Lighting Market, Edison Opto debuts the latest AC Module
In the past, people only imagine smart lighting as the emergency lighting which can detect people's movement to switch on/off the light. Nowadays, smart lighting means something more. When using smart lighting in daily lives, people can control the light effect with fingertips.
This year in the exhibition, Edison Opto showcased the latest AC Module combining with the sensor which can analyze the surrounding environment immediately, then controls the light effect more efficiently. Installing the fixture with Edison Opto's smart lighting at home can help users save energy easily.