Taking the lighting sector's transformation in stride, the Guangzhou International Lighting Exhibition (GILE) wrapped up its 21st edition with visitor figures reaching a record high. The expo maintains its steady position as an influential and comprehensive lighting and LED event by receiving strong industry support – support that was demonstrated through its largest annouced visitor figures in decades. The 2016 edition, held from 9 – 12 June at the China Import and Export Fair Complex in Guangzhou, welcomed 145,080 visitors (2015: 135,990) – more than a six percent increase from last year's numbers – from 137 countries and regions. These professionals hailed from China as well as from various developed and emerging markets worldwide. The top 10 overseas visiting countries and regions were Hong Kong, Taiwan, India, Korea, Thailand, Singapore, the US, Australia, Italy and Germany.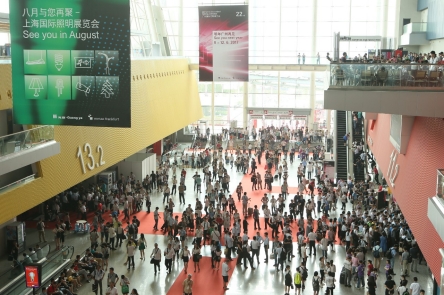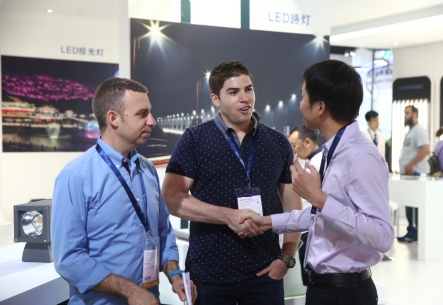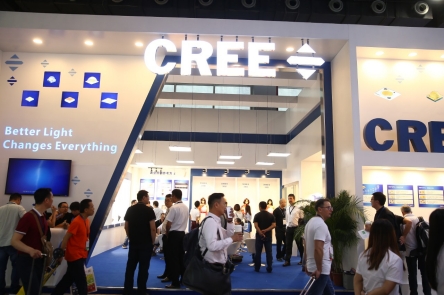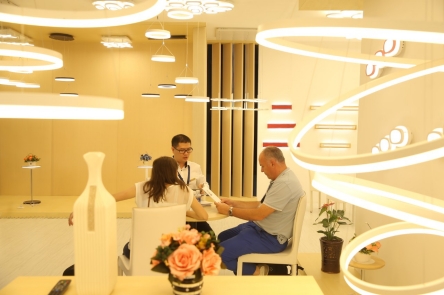 Though the show coincided with a national Chinese holiday, the Dragon Boat Festival, the 17 exhibition halls were abuzz all four days. The brightly illuminated booths of 2,399 exhibitors from 23 countries and regions lined 175,000 gross sqm of exhibit space. Not only was the latest wave of innovative lighting-related products showcased but companies also staged the newest applications for retail, residential, industrial, office, hospitality, transport and urban purposes. Some of the offerings on display included:
Chip Scale Package (CSP) technology
CSP simplifies packaging processes by allowing more flexible and compact LED module and fixture designs to reduce overall system costs.
Driver on board (DoB) technology
DoB packages power drivers directly onto circuit boards to minimise the light source size. DoB solutions are easy to install, have cost-effective drivers and adjustable lightning sources.

Filament LEDs
A hot item at GILE 2016, filament bulbs combine the benefits of LED lamps with the design of incandescent bulbs that is valued by traditionalists.
Specialised lighting applications
UV packages with different wavelengths can be broadly applied to industrial PCB colloid curing, printer ink dryers, money verifiers, nail curing and tanning machines. Also exhibited were radiation-, lead- and mercury-free UV/IR LED modules that are ideal for outdoor lighting applications. Horticultural LED lighting with small form factors, high efficiency and long service life, provide flexibility for growers. Dimmable and controllable, these LEDs can be easily set in cycles to promote plant growth.

Smart lighting
Integrated smart lighting systems for the home boast unique user interfaces and panel controls that monitor movement. Also showcased were outdoor smart lighting solutions that combine real-time video surveillance, charge management and Wi-Fi-enabled app control functions.

Regarding this year's show, Ms Lucia Wong, Deputy General Manager of Messe Frankfurt (Shanghai) Co Ltd, commented: "The convergence of lighting with state-of-the-art designs and technologies was prevalent in every dimension of the 2016 fair through the display of new product developments as well as design and connectivity concepts. I am sincerely grateful for the global lighting community's support and demonstration of an all-inclusive mix of lighting applications. Unrelenting innovation and the exchange of market intelligence are vital to the progression of the lighting industry, and we will continue to foster these elements as a global platform committed to unearthing the industry's breakthrough advancements."